Murena Top Wishbone with Spindle, bushes and top ball joint. Passenger Side
24152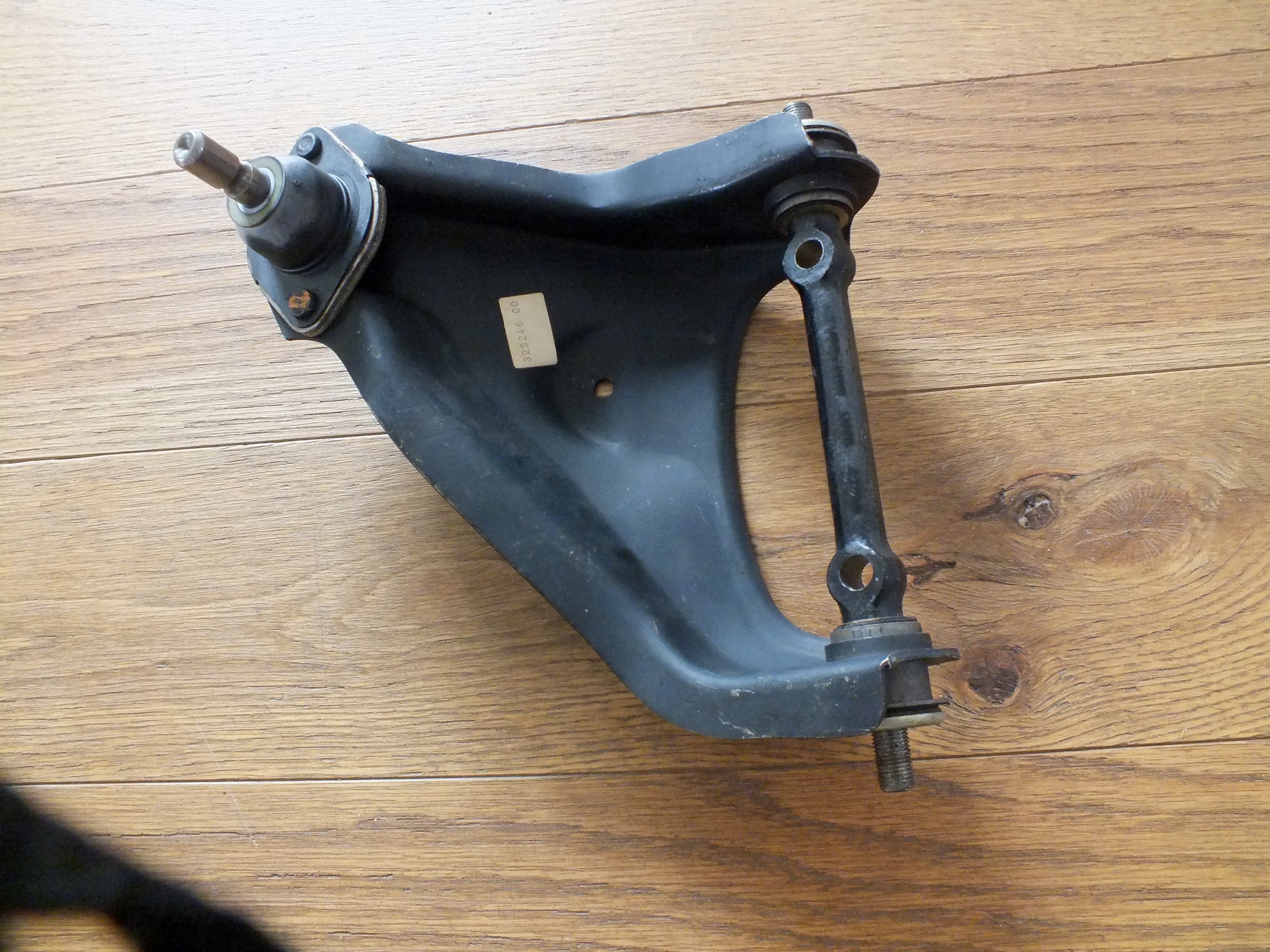 This is a complete new unit which would have been preassembled ready for the production line.
It consists of the top wishbone, the spindle, bushes and a riveted on top ball joint.
The bushes have been obsolete for some years so this is a good opportunity to keep a Murena on the road for a bit longer.