Water Pump Repair Kit 2.2
06037C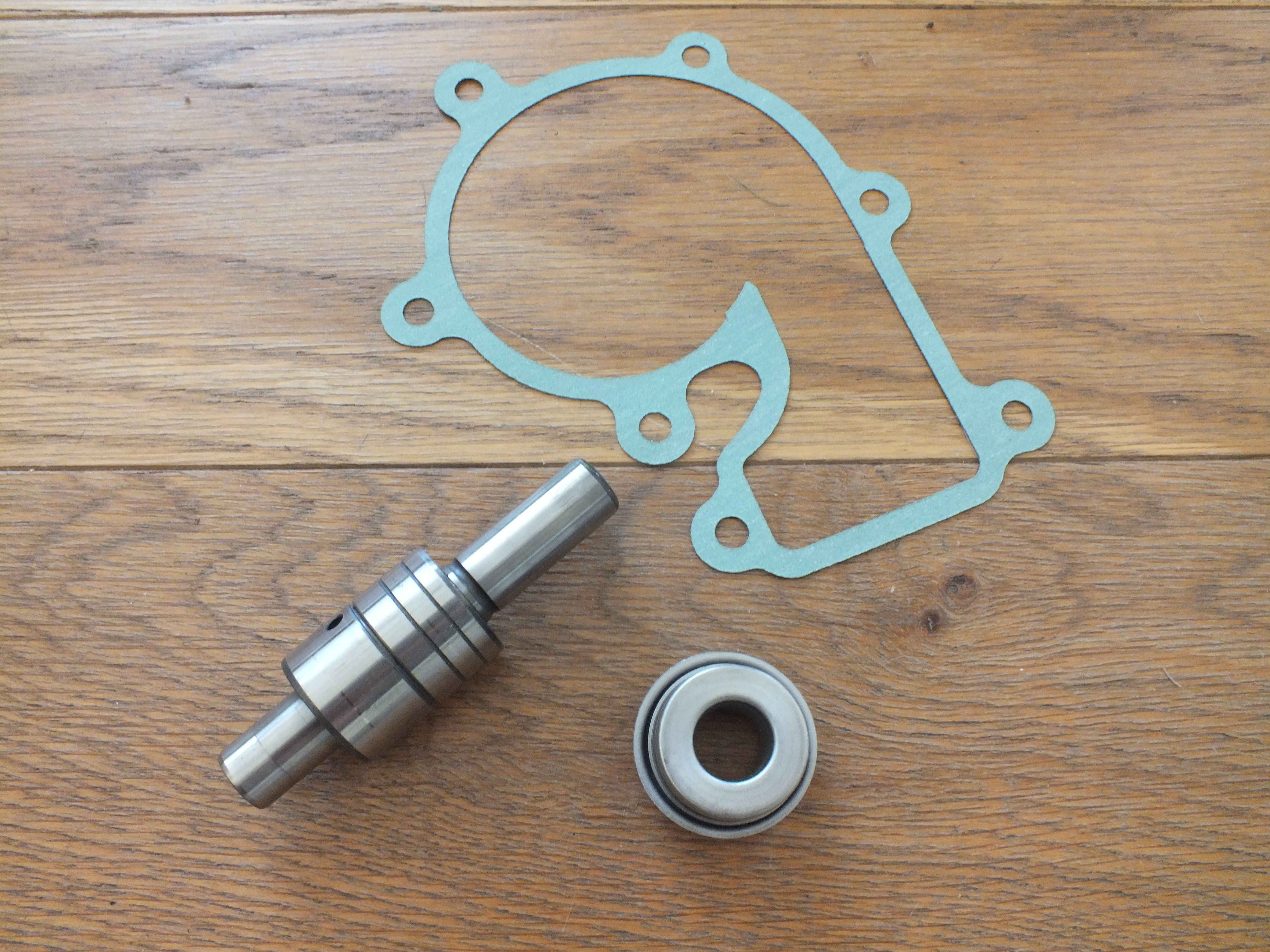 Although we can now only supply replacement waterpumps on receipt of the exchange unit, we can supply this repair kit consisting of a new shaft with bearing, bush and gasket.
This repair requires a puller and a bearing press to reassemble and is best left to someone who has the correct tools available.
Please remember that the Tagora 2.2 pump is totally unsuitable for the Murena - different size pulley, shorter shaft and less throughput. However this kit allows a Tagora housing to be used with pulley and impeller donated by a Murena.